---
Topli new collection
Release time:2021-10-07
"VARESE" is the latest Italy style 1.06 m wide heavy vinyl wallpaper. Water based ink is used for printing to ensure it reaches a higher standard for environment protection. The classical collection contains luxury and elegant damask designs, rich embossing textures that can impress you visually. Fashionable colors can be found on every page, added mysterious blue gold and black silver colors, it can meet decoration demand of different locations.
一、Basic info.
1、Style: Italy style
2、VH Price Code: VH
3、Roll size: 1.06 m x 10 m
4、Weight: 320-350 g/㎡
5、Composition: Non-woven backing, water based ink, multi-color synchronized printing and embossing
6、Features: Good colorfastness, washable
7、Application: Household decotation
8、Visual effect: European classic, Classical color way, Luxury texture
9、Decoration tips
Wallpaper: "VARESE" is featuring in Italy Damask designs which can be used on headboard wall, matched with classical texture on the other side walls. It create a luxury element to the whole room.
Furniture: Similar or contrast color furniture can be a good match to the wallpaper, unique European style or classical style furniture is also a choice.
二 Wallpaper demonstration
1、 Dignity Damask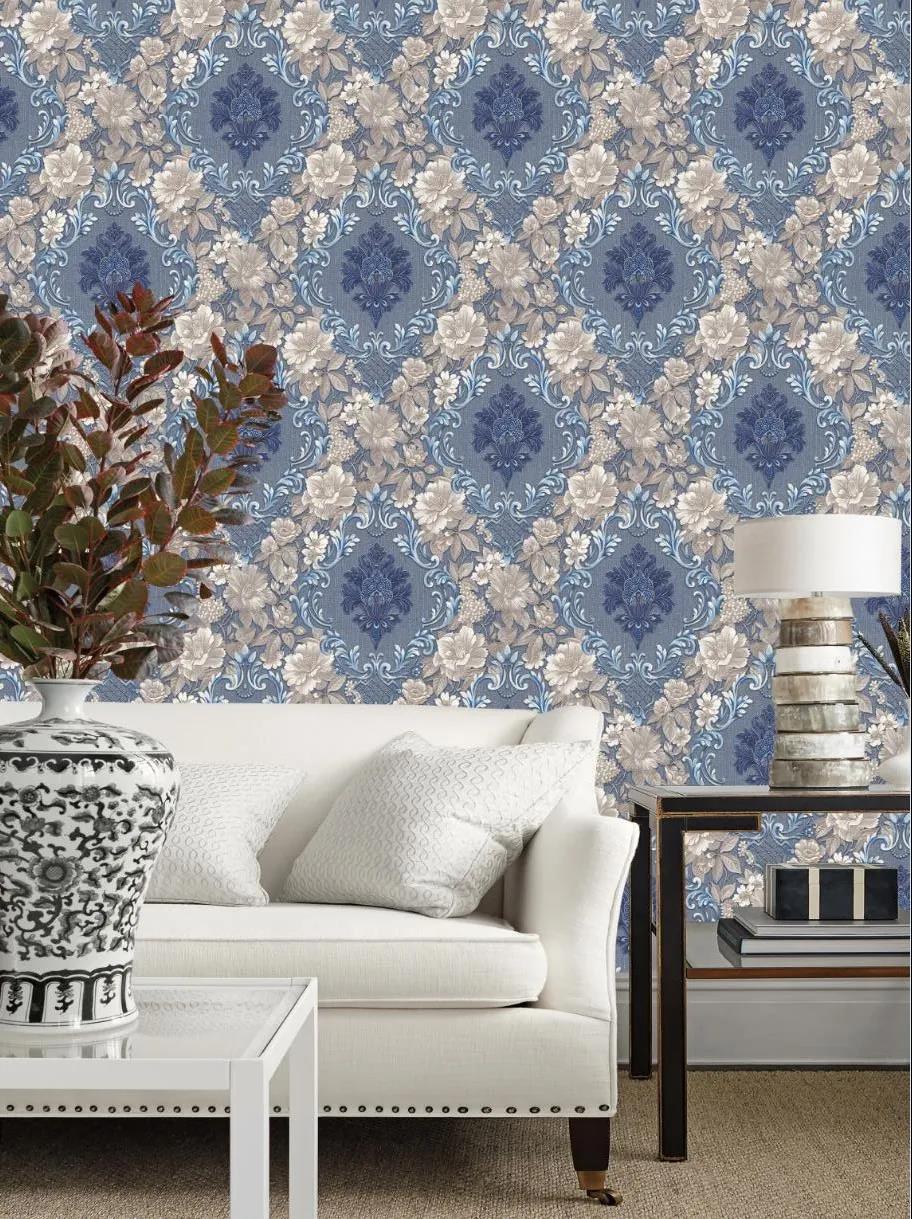 2、Capuchin grass in Damask form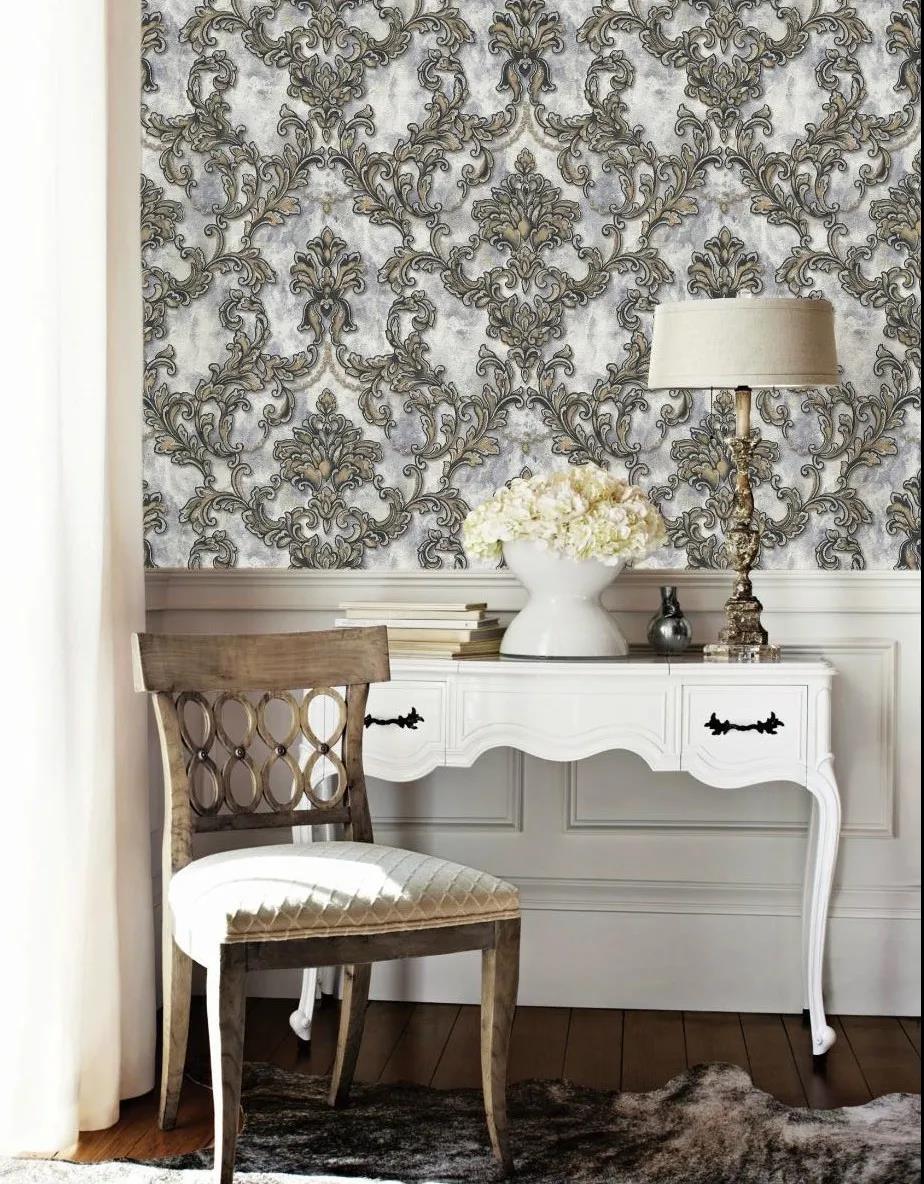 3、Peacock feather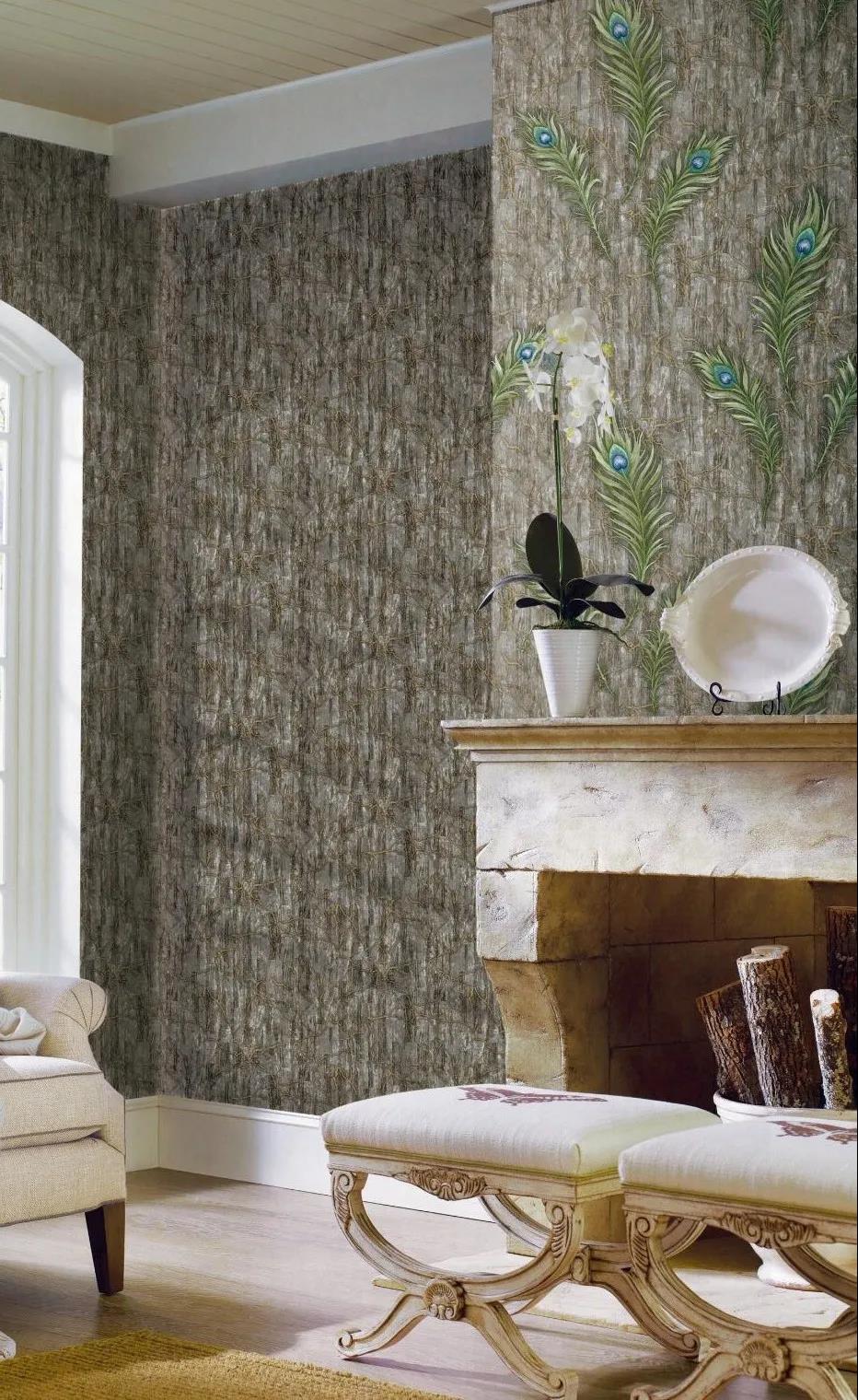 4、Sculpture Capuchin grass in Damask form